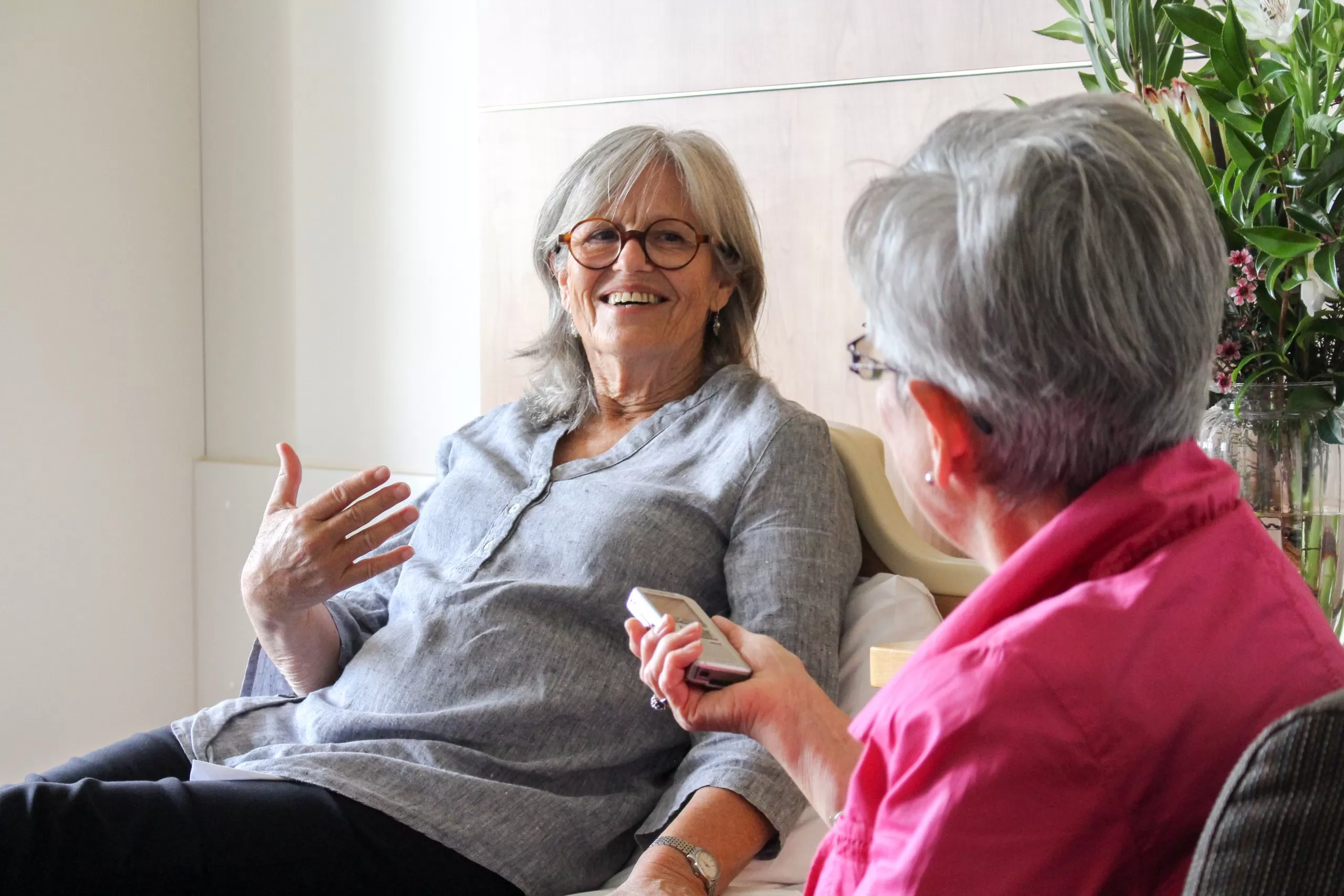 Absolutely everyone, without exception,has a story worth telling. And while sharing your story might sound daunting, unnecessary, or like you're blowing your own trumpet, we believe everyone deserves the opportunity to feel heard and to leave their closing thoughts, reflections, and messages with the people that matter.
Introducing Life Story: a free service from Mercy Hospice.
How does it work?
Since 1997, Mercy Hospice
has offered a service that has enabled patients to tell their stories. They understand how important it is to listen deeply, respectfully, and to ensure that stories appear in patients' own words and in their unique tone of voice. They know that a life story helps to deepen patients' understandings of themselves and the lives they have lived.
Like a photo album that highlights important moments and experiences, a Life Story can include defining moments or milestones that patients want others to know about. And more than a visual record, a Life Story allows them to talk about different roles they have held, and the experiences connected to those roles. It doesn't have to be all about the past either. Many patients include their hopes and dreams for their loved ones and important things they want them to hear.
Confidentiality assured
Because it's their life story, patients decide exactly what's included and who has access to it. This is why Mercy Hospice ensures that
all Life Stories are completely confidential, and any recordings or printed materials are produced only with patient approval.
A simple, three-step process
It all starts with patients meeting their Life Story volunteer and talking about which potential topics they might include in their Life Story. At the end of this first meeting, patients will set up a time to complete the actual interview. This will feel less like an interview and more like a wonderful friendly conversation, where facts and stories just unfold naturally. Volunteers will be sensitive, respectful, and deeply curious.
A useful point to note here is that the process of capturing Life Stories can take place wherever patients receive care from Mercy Hospice.
This could be at home, in the Inpatient Unit at 61 College Hill, or elsewhere in the community. Lastly, after this interview has been transcribed, patients can read the draft Life Story and if they wish, edit the material before it's finalised and presented in their chosen format.
To find out more about
the free Life Story service available from Mercy Hospice, please contact our volunteer coordinator on 027 275 9872 or email [email protected]
You can request one of our brochures, which includes frequently asked questions and more information about how to personalise Life Stories and the format options available.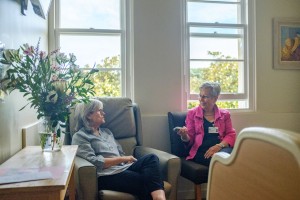 Share this Mercy Story

Do you have a Mercy story you would like to share with readers of Mercy Matters?
If you enjoyed reading this, then please explore our other articles below: