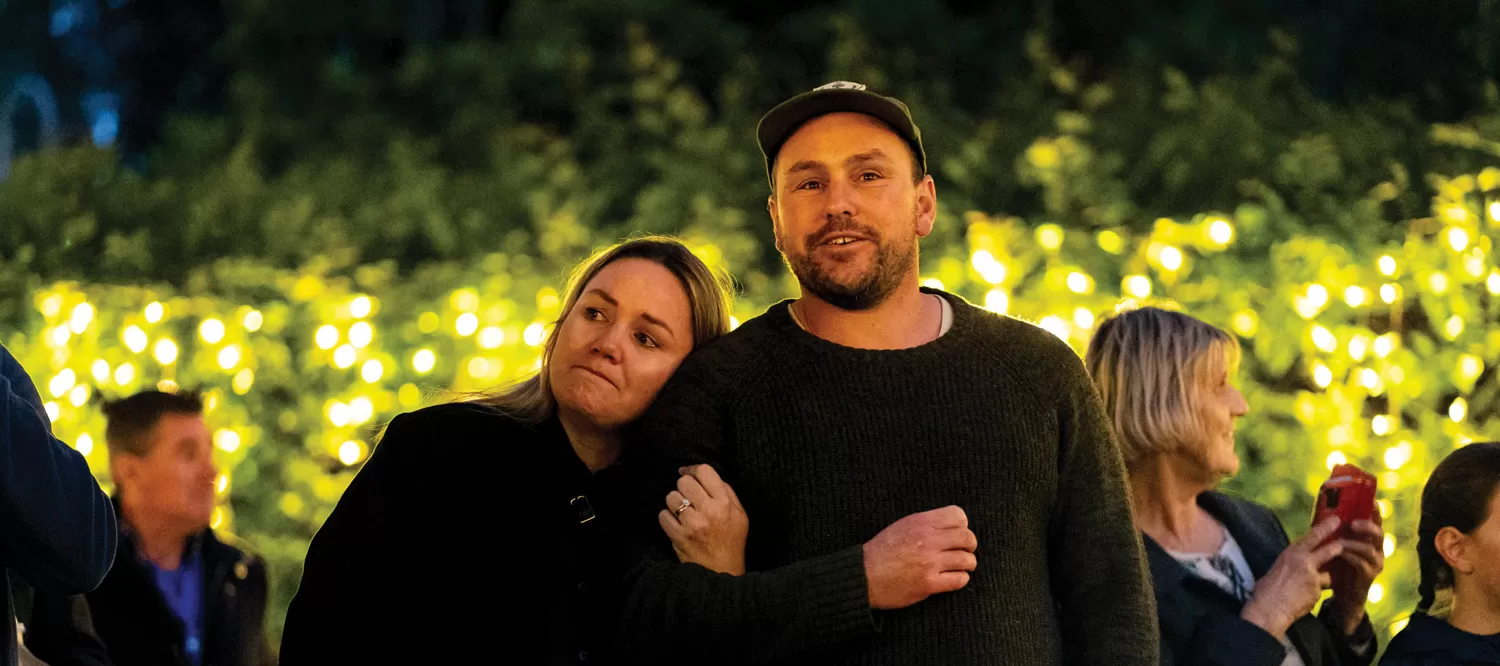 Continuing the Bond
"We don't 'move on' after our loved one passes, but rather we 'move forward with them'. " – Susan Cain
Grief is highly individual and there's no one-size-fits-all model. While it used to be thought that grief was a linear process, it's now accepted that it's not that simple.
Continuing Bonds is the idea that a relationship can endure long after your loved one has passed. In this way, people experiencing bereavement can stay connected with their loved ones for as long as it makes sense or is useful. This can help create stability and comfort, enabling you to find meaning in your loss and make sense of your suffering.
What can help? Many cultures and/or religions have unique ways of remembering and celebrating the lives of loved ones, but the following can be a useful starting point:
Traditions can help us stay connected with those we have lost in death. One tradition at Mercy is our annual Remembrance Service where families gather to honour, remember, and celebrate loved ones who have died in the past year. You could also celebrate your loved one's birthday, your wedding anniversary, or the anniversary of their death. This can bring such welcome comfort and ongoing connection. There's also Lights to Remember, at the beginning of December, when hundreds of lights illuminate the hospice grounds. You can dedicate a light to remember your loved one.
Memories can be created even before your loved one passes. Mercy's free Life Story can be a precious resource for surviving family and friends for many years to come. Your loved one could also make a memory box, containing significant items to remember them by. Or you could create quilts, cushions or memory bears using their clothing.
Physical spaces and objects can also help keep us close, like visiting the gravesite, planting a tree or commemorating a park bench in your loved one's honour.

Writing can help you cope with pain and sorrow, bringing aspects of the life you shared with your loved one into the present. Reading your thoughts out loud can also bring a sense of closeness. Think about the things they taught you, the values they left with you, the things they did that brought a smile or a tear and record them in a special book. Reading or writing poetry or songs can also be helpful. Music may also help you feel connected.
There are many other ways too, such as looking through photos, wearing their jewellery, remembering special times together, baking a favourite cake or taking a familiar walk. Whichever way you choose to move forward with your loved one, be sure to be patient with yourself and celebrate in your own way, taking all the time you need."
Vic Hathaway
Spiritual Care Coordinator / Advisor Mercy Hospice
Share this Mercy Story

Do you have a Mercy story you would like to share with readers of Mercy Matters?
If you enjoyed reading this, then please explore our other articles below: