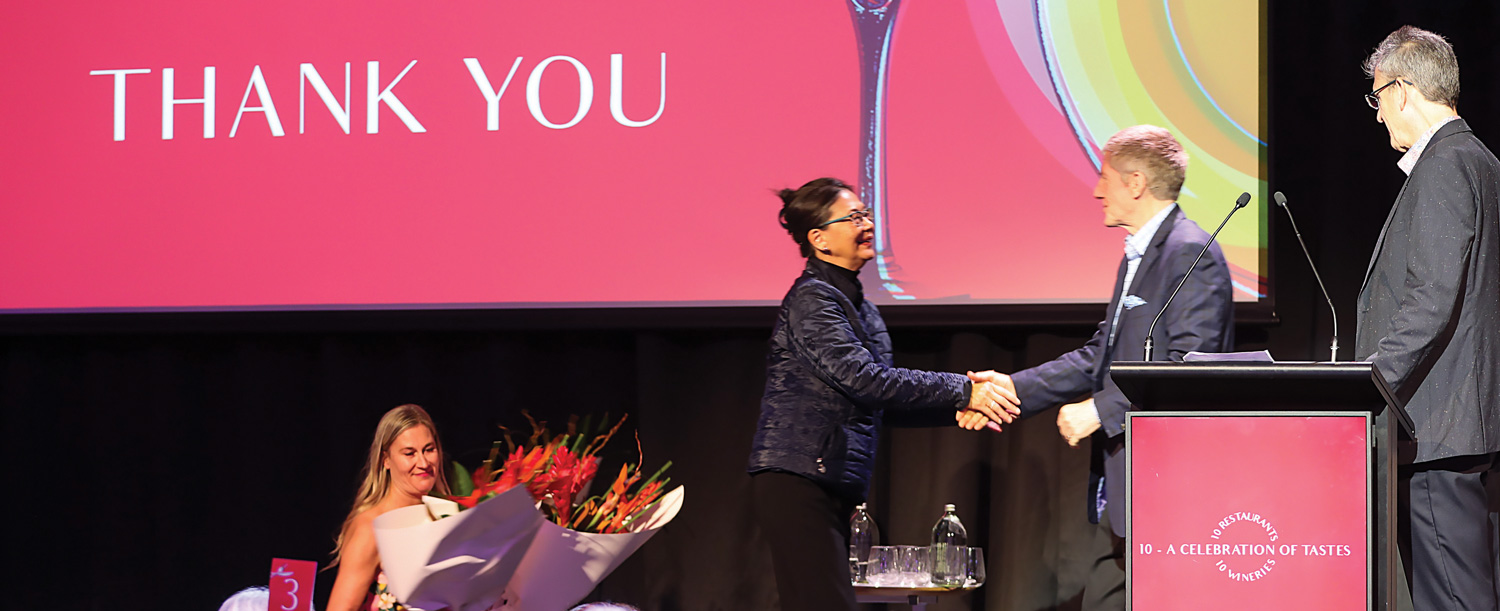 Earlier this year, supporters came together for Mercy Hospice at 10 – A Celebration of Tastes. The magnitude of kindness and generosity on display was truly inspirational.
On June 11, over 400 people celebrated New Zealand cuisine and wine to continue the care for those living with life-limiting illnesses. The result? Over $500K raised!! And with such style, grace, and glamour. The dazzling outfits, the exquisite dishes, sensational wines, entertaining bidding; a truly outstanding day!
Guest speaker, Nim Flora Chan (pictured), spoke beautifully and connected with so many as she shared the heartbreak of life without her husband, and the debilitating reality of living with lung cancer.
Grief left Flora with profound questions: "…the impact really was a loss of purpose and meaning. It was as if I had got an open wound that wouldn't heal, and someone had chopped off my arm. I learnt that grief has no rhyme or reason. And it's alarming how it surfaces at the slightest trigger". As a patient, Flora saw how Cancer: "…is an identity thief. It's taken so much from me. I've become a weaker, slower, duller version of myself. My husband lost the drive to write music, I lost the will to paint."
Against all this loss, Flora's joy at the compassion and support she experienced at Mercy's Manaaki programme was plain to hear: "It's not just a programme. It's a community. We're people in the same boat. We respect each other's privacy. It's safe to share in this whānau."
Thank you to our sponsors who stepped up and made it clear that they value a service that supports people to live well until the end. Your compassionate support has far-reaching consequences for whānau and our wider communities. Hats off to Barfoot & Thompson, Mansons TCLM, EuroVintage, Pascoes The Jewellers, Auckland City BMW, East Auckland BMW, BNZ, and Walker & Hall. Grateful acknowledgement also to Friends of Mercy, Grand Millennium Auckland and Douglas Charitable Trust.
Share this Mercy Story

Do you have a Mercy story you would like to share with readers of Mercy Matters?
If you enjoyed reading this, then please explore our other articles below: