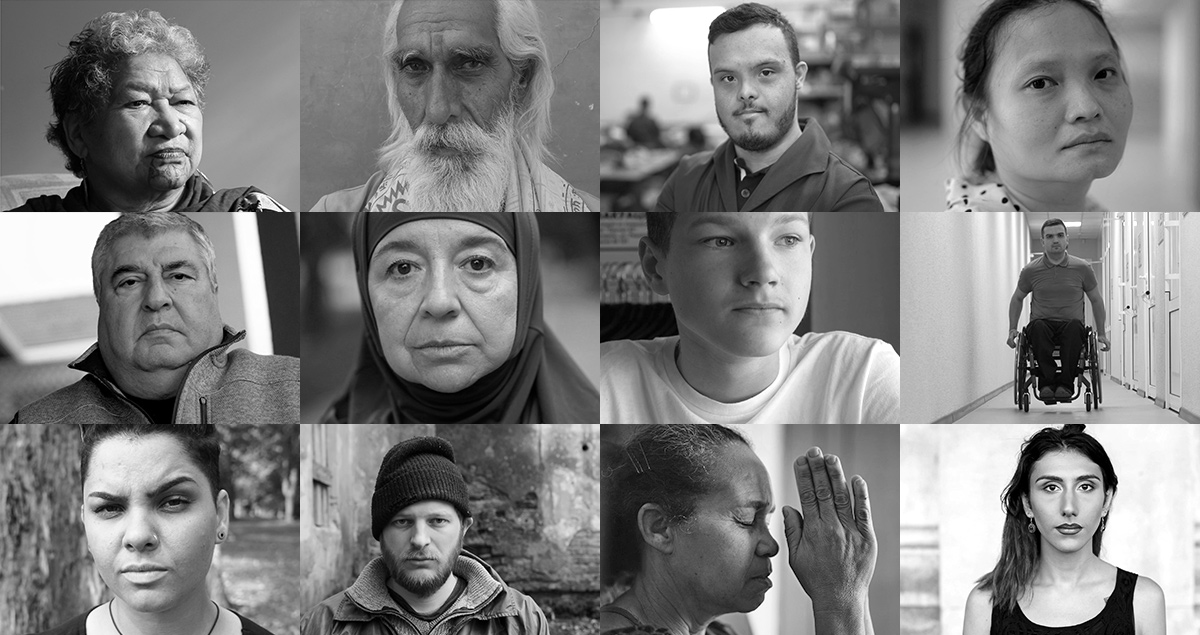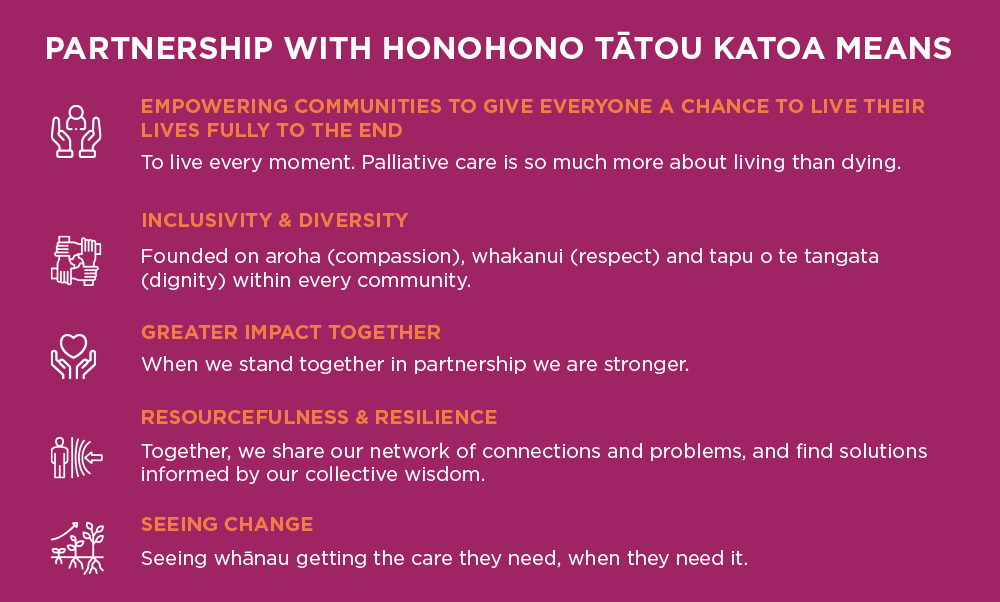 You may already know the value of receiving the highest quality palliative care. Sadly, however, the same cannot be said for everyone in the community. To address this imbalance and meet the growing demand of total projected deaths and total number of people needing hospice care over the next 20 years, a solution must be found. The answer will come about through collaboration and creating compassionate communities.
Coinciding with the start of Hospice Awareness Week on May 15, a new initiative called Honohono Tātou Katoa will begin drawing together health and community-based organisations to boost community-wide provision of palliative care support.
Honohono Tātou Katoa stands for equal access to the highest levels of compassion, dignity, and expert palliative care. As a result, it will address inequity of access to palliative care that currently exists among such groups as ethnic minorities, belief-based groups, those living with disability, those managing mental health challenges, the homeless, those identifying as LGBTQ+, and more.
To mark the launch of Honohono Tātou Katoa, two community information evenings will be held on Monday MAY 15: 10.30am – 12pm at Ponsonby Community Centre, 20 Ponsonby Terrace and Saturday MAY 20: 2pm – 3:30pm at Mt Roskill Library, 546 Mount Albert Road, Three Kings. Here, caring individuals, community and health-based organisations will have the opportunity to become active partners and learn more about the initiative, ask questions, and move towards the shared goal of creating compassionate communities.
For more information about Honohono Tātou Katoa and to register your interest in attending the information evenings, please contact our Project Manager & Community Liaison on 09 956 0490. Visit www.honohono.net to find out more.
Share this Mercy Story

Do you have a Mercy story you would like to share with readers of Mercy Matters?
If you enjoyed reading this, then please explore our other articles below: