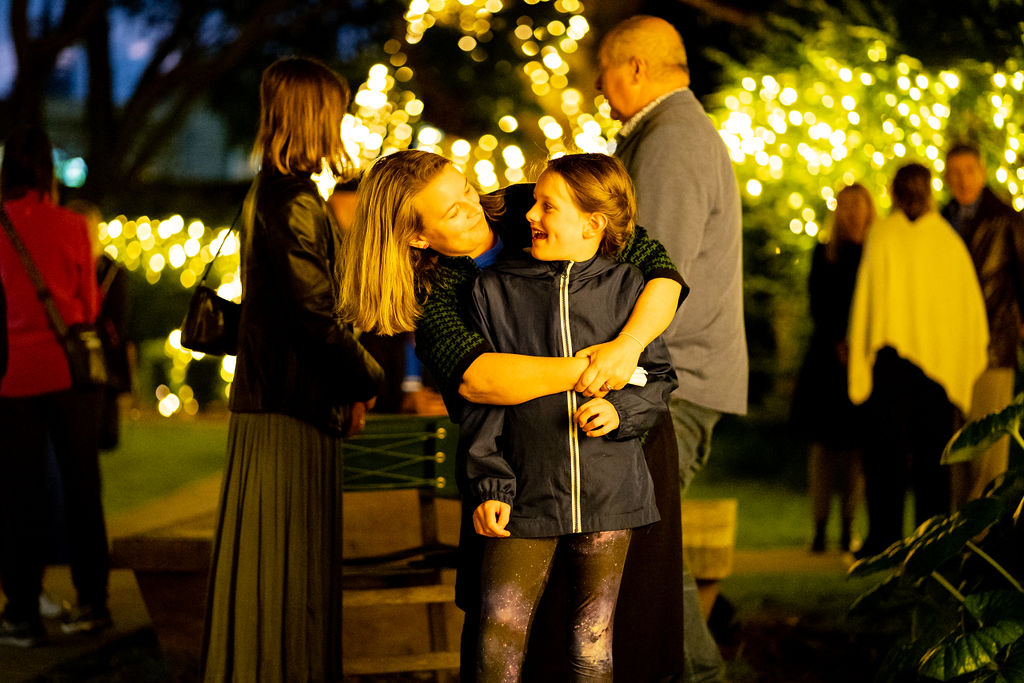 At sunset on 1 December, this year's Lights to Remember once again burst into life in the grounds of Mercy Hospice, giving hundreds of people the opportunity to dedicate a light and leave messages to their loved ones.
And what a difference with last year's launch when all
that was possible was a video recorded launch from staff due to Covid restrictions. This year was all about people gathering together in the grounds of Mercy Hospice to remember and celebrate the connections that matter most. It really was a magical, profoundly moving experience for all involved.
You can visit the lights in the grounds of Mercy Hospice on Thursday, Friday, and Saturday until Christmas Eve, between 8pm and 10.30pm. This means there's still time to dedicate a light to a loved one and leave a message of love and gratitude.
Share this Mercy Story

Do you have a Mercy story you would like to share with readers of Mercy Matters?
If you enjoyed reading this, then please explore our other articles below: