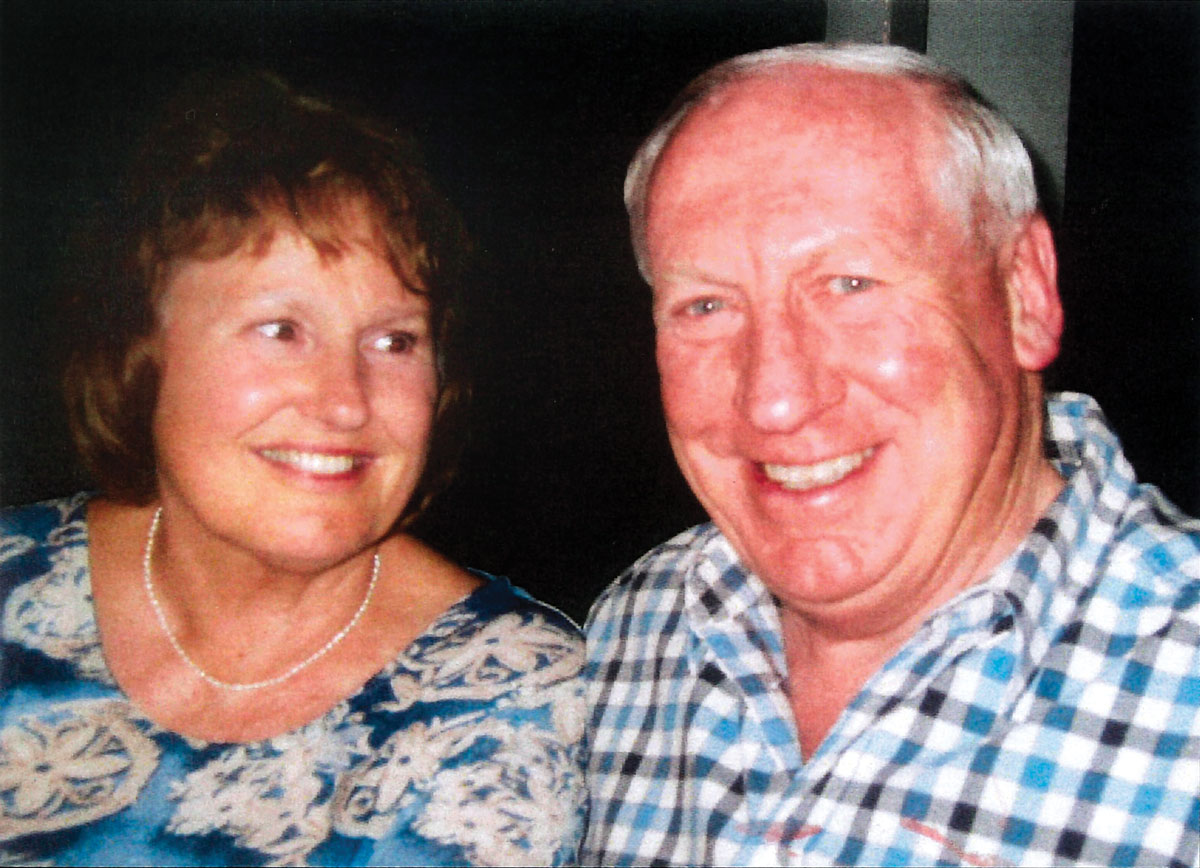 In 2009, my late wife, Carol was a patient at Mercy Hospice.
She was such a deeply humble person with a heart that cared so much for others.
Yet Carol's humility always amazed me because of how much personal loss she'd encountered in the space of just a few years. Tragically, when she was 38, Carol's middle son passed away at 16. Only two years later, her eldest son also died aged 20. At 42, Carol then received the diagnosis of breast cancer, and shortly after had to have one breast removed. She had to live with this illness for over 20 years, and with so much grief and loss, you might have thought that death was something we talked about. But it wasn't, because she had lived with her illness for so long.
Carol wasn't going to let these devastating losses or her illness hold her back. She loved life and this was why we chose to seize the day and travel. We made multiple trips to Sydney to visit Carol's mother, went on a spectacular cruise around British Columbia and Alaska, and spent three delightful months in England and Ireland.
When the cancer spread to her bones, getting hip replacements and a pacemaker made it possible for Carol to experience a quality of life that she would not otherwise have had. I wanted to treat Carol so we flew business class to Sydney, stayed in a lovely hotel with a view of Hyde Park, and were able to do something memorable each day.
Just two weeks later Carol's condition worsened, and she was admitted to hospital. She stayed there for two weeks before they decided to move her to Mercy Hospice. On reflection, I'd have preferred more consultation, but things happened so quickly that there wasn't enough time to question it.
At Mercy, Carol's care was collaborative and communication was clear and direct. In her first week, Mercy staff really spoiled her. She would have a spa bath each day, and they made up beds so that her son and a friend could sleep in the same room when they wanted to be close to her. That meant a great deal. It showed just how much staff valued patients having as much contact with family as possible. Staff at Mercy were very kind to her.
As I mentioned, death wasn't something we discussed. The downside was I never really thought about what my life would look like after Carol's death. I struggled with this, and privately, the thought of losing Carol and being on my own weighed heavily on my mind.
So, when I was offered the opportunity to speak with a Mercy counsellor I jumped at the chance. We spent a lot of time talking about the different ways I might cope, and how I could lean on others to help me get through. It was very helpful to have someone to talk to.
Carol went into a coma in her second week. She died at 6.20pm on a Thursday night.
Serving others and thinking about her community came naturally to Carol. So, in a way it came as no surprise that instead of a funeral, Carols' final wish was for her body to be gifted to Auckland medical school. Even in death, she wanted to be of service to others.
Looking back, what stood out for me about our experience at Mercy was the personal touch, clear communication, and all those warm fuzzies. The hospice was wonderful to Carol and our family, and I like to think that if I am in a similar situation, I could also spend my last days at Mercy Hospice.
I'm choosing to leave a gift to Mercy Hospice in my Will to express gratitude for the wonderful care that was given to Carol and me during such a difficult time. My hope is that my gift will make it possible for more people to experience the same level of care and support that we did.
It means a great deal to me that a gift in my Will is going to make a big difference to Mercy Hospice and ordinary Aucklanders like Carol and me. It'll mean Mercy doctors, nurses, social workers and counsellors can continue the care, and keep helping patients and their families experience that quality of life that we did.
Are you thinking of including a gift in your Will to Mercy Hospice like me? If you are, could you please let Mercy know by completing a short form. It's included in this mailing.
Thank you for taking the time to read our story. Mercy Hospice is a treasure that helps everyone get the care and support they need. I am forever grateful to Mercy for the compassion and dignity we experienced.
Warm regards,

Allan Taylor.
P.S. Please complete this short form by Friday 21 October. It'll be very useful for them to know if you're planning to leave a gift in your Will.
Share this Mercy Story

Do you have a Mercy story you would like to share with readers of Mercy Matters?
If you enjoyed reading this, then please explore our other articles below: