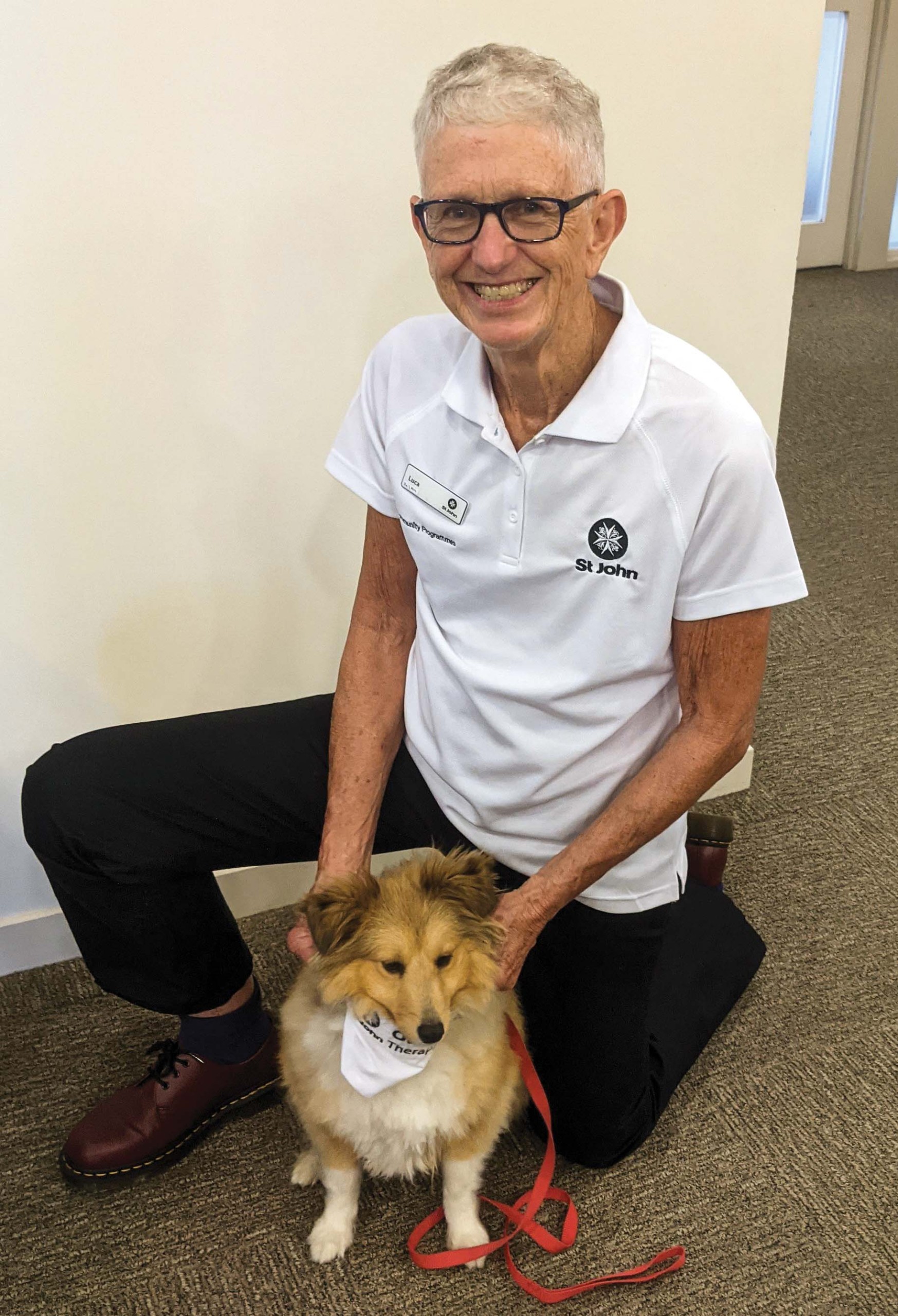 Luca Bree has lived beside Grey Lynn Park for almost forty years and has seen many changes in that time. As an enthusiastic op shopper and single parent on a tight budget he was very pleased when the Ponsonby Hospice Shop opened, quickly becoming a regular customer. Recycling clothing, books and homeware fitted his 'green' philosophy and Hospice provided wonderful care for a whānau member who passed away with melanoma.
When Luca reduced his hours at Auckland Hospital, he became a weekly retail volunteer at Ponsonby. He particularly enjoys his friendships with regular customers and the other volunteers. Manager Brenda carefully curates the quality items which have been generously donated, and the satisfaction of helping someone find just what they need makes every shift rewarding. Luca loves the serendipity of the Hospice experience; "I never know what I am going to find when I go into the shop and far too often purchases end up coming home with me".
Luca retired a little earlier than planned at the first COVID lockdown. The anxiety and loneliness were greatly helped by the arrival of a fluffy Shetland Sheepdog puppy. Maggie is very friendly and loves meeting new people. She was the youngest dog to complete St John Therapy Pet training and together they began visiting patients at Auckland Hospital.
When Tamaki Makaurau went into Level Four lockdown Luca thought about other ways to contribute. Mercy Hospice was an obvious choice, and Luca is excited about visiting patients in the Inpatient Unit and the Community. "Through my work as a midwife caring for seriously unwell women and their whānau, I believe that small moments of connection and joy can make a huge difference. To be able to volunteer at Mercy Hospice is a privilege".
Share this Mercy Story

Do you have a Mercy story you would like to share with readers of Mercy Matters?
If you enjoyed reading this, then please explore our other articles below: