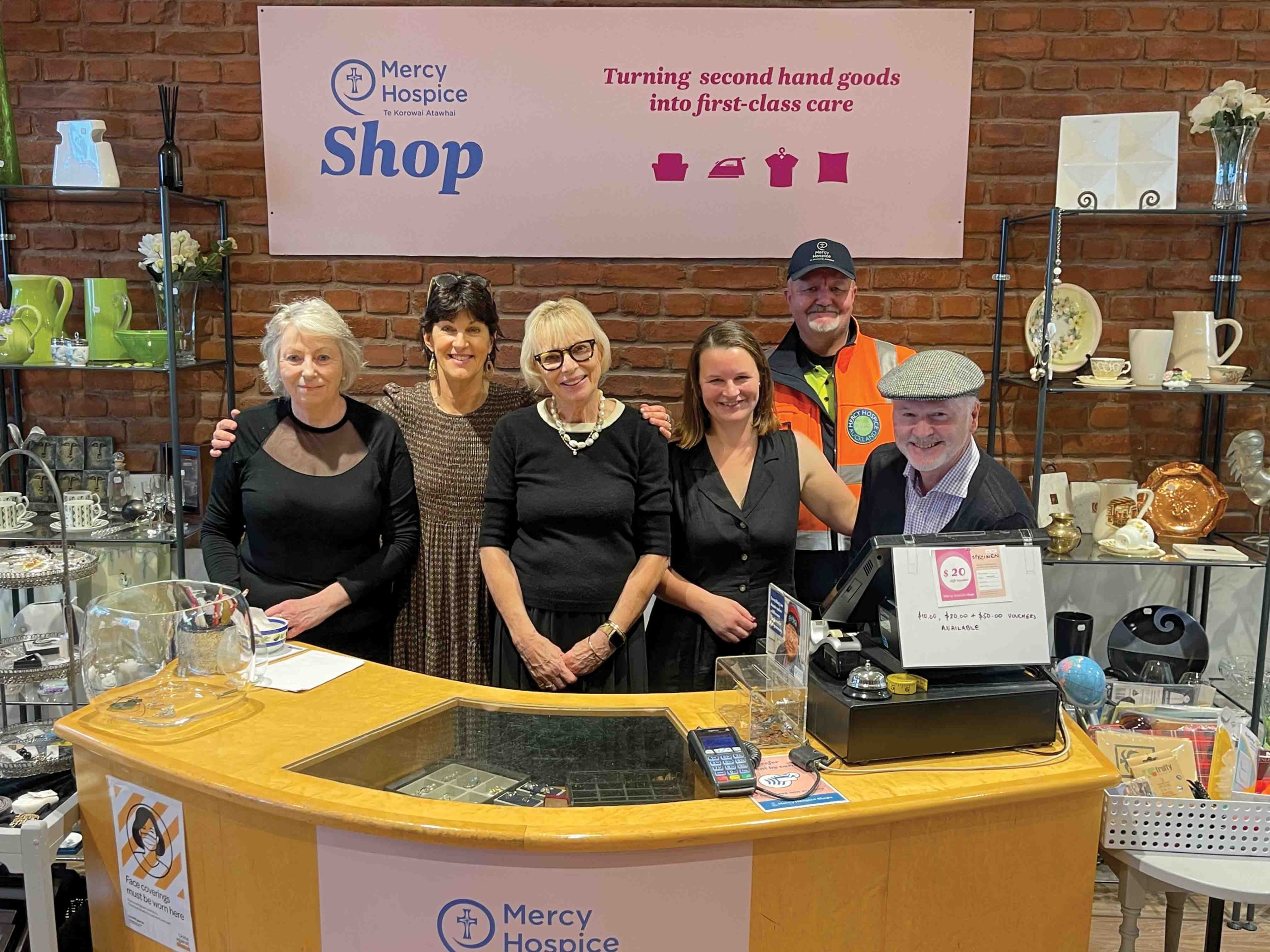 (L-R) Judy Maynard, Michelle Flatz, Brenda Valentine, Briar Wakelin, Dave Hale, Andrew Davidson.
After 16 years the well-known local Mercy Hospice shop located at 300 Ponsonby Road has moved to its new abode, and luckily, it's just a short stroll down the road to 346 Ponsonby Road.
Last year, the shop was informed that they would need to vacate due to the redevelopment of the block of shops into apartments. It took some time to find the perfect location, and with real estate so hard to come by in Ponsonby they were lucky with the help of their long-term supporters Barfoot & Thompson to have found something literally doors away.
Group Retail Manager, Michelle Flatz and Shop Manager, Brenda Valentine, supported by a team of dedicated volunteers, worked tirelessly over the last month to pack and move into their new home, previously Brotzeit Bakery, whose owners moved back to Germany and have been very supportive of Mercy Hospice moving in.
Mercy Hospice Head of Fundraising, Communications & Retail, Anna Baird said that the Ponsonby store provides a significant amount of income from sales to directly support the provision of patient care.
"Without our Ponsonby shop we would be unable to provide the level of support we do every day to our patients facing life-limiting illnesses. Thanks to the generosity of our community, Mercy Hospice provides a range of specialist community palliative care and hospice services 24 hours a day, 7 days a week, and offered free to those living in the Auckland District Health Board area."
Mercy Hospice also offers support to whānau, friends and carers to help them cope with problems arising from the illness. Other services include 13 inpatient beds at the College Hill site, a day-stay programme, counselling, family, spiritual and cultural support, and education and training.
"If you are interested in supporting Mercy Hospice, there are plenty of ways you can. You could volunteer in one of our stores, donate quality items or if you are a business owner organise a staff clothing collection. Every little bit helps," said Anna.
Doors opened on Friday 10th June and the Mercy Hospice team can't wait to show the local community, their generous donors, and incredible volunteers the new premises.
If you are a fan of pre-loved clothing, a bargain hunter or simply keen to support Mercy Hospice, then pop on in and check out the new shop.
Here's to many more years of raising funds for loved ones with life-limiting illnesses.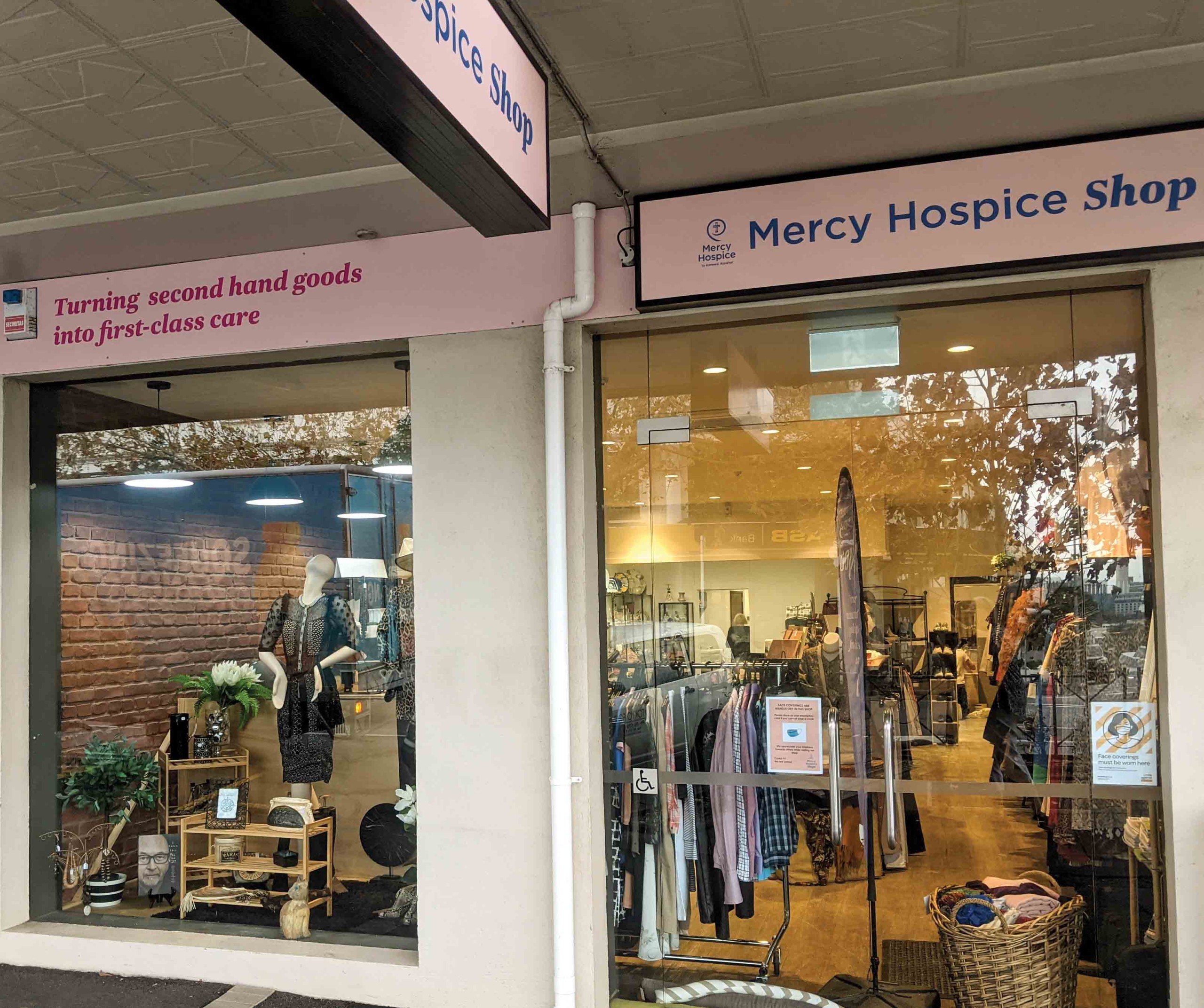 Share this Mercy Story

Do you have a Mercy story you would like to share with readers of Mercy Matters?
If you enjoyed reading this, then please explore our other articles below: