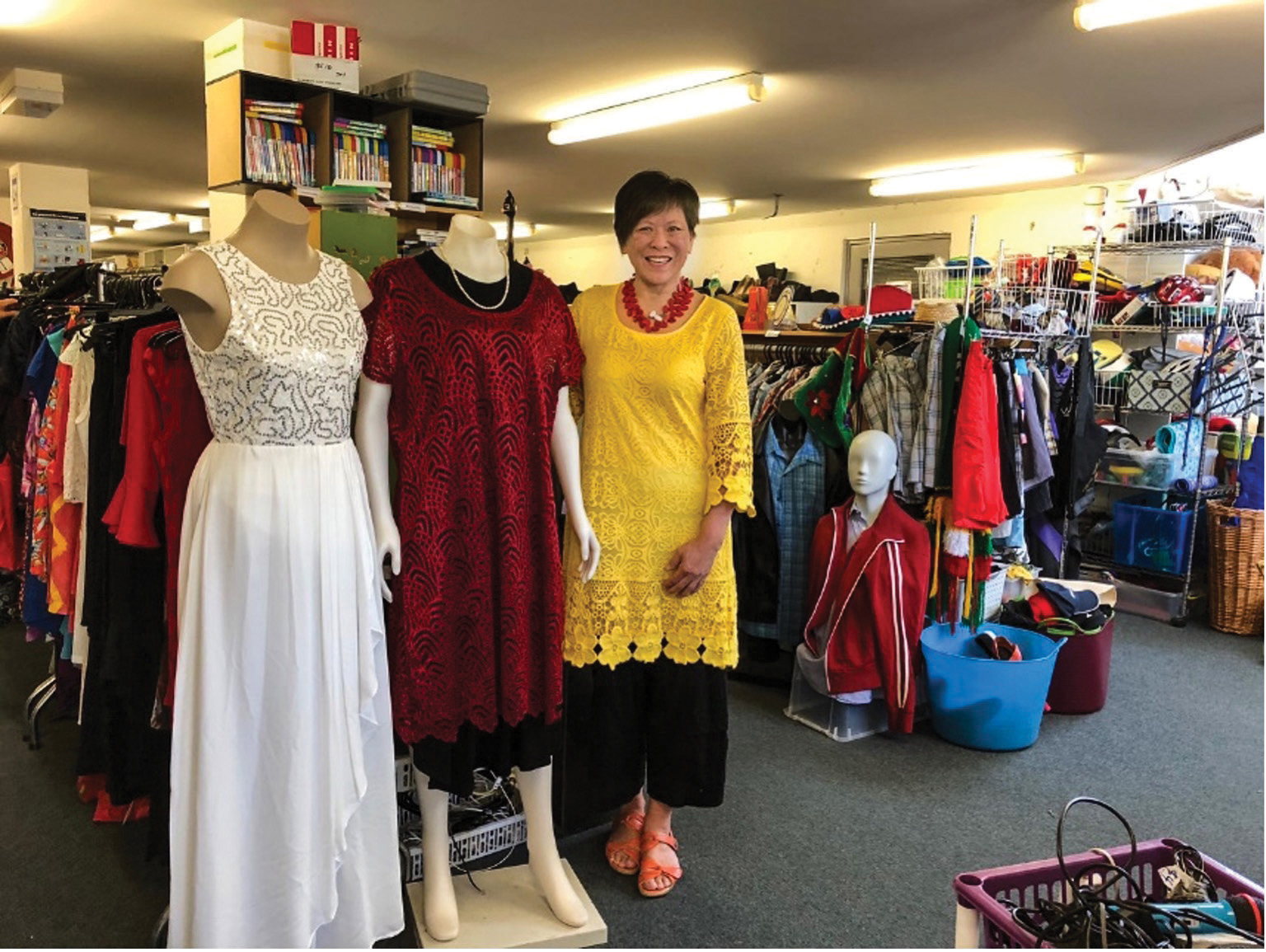 One of our fabulous new volunteers, Karin Won, who has recently moved to Auckland from Wellington. We are thrilled to have her join our wonderful team of Retail Volunteers!
There's no doubt about it, it has been a rough time for our volunteers recently. With many of our valued and committed volunteers being rightly cautious, Retail especially, has had its share of vacancies, but slowly, people are getting back into the groove of their volunteering routines. 
After the big lockdown in August, finding volunteers was a scramble for the retail shops. A call was put out to some of our local secondary schools, and we were thrilled to accept 35 wonderful student volunteers who stepped up to get us through the Christmas and New Year period. Thank you all so much for helping, it is lovely to have the youth factor in the shops too!  
Looking forward to this year, only time will tell how things pan out, but staff are positive, the volunteers are buzzing, and the shops are filled with amazing stock to sell. So many people had big clean outs and declutters over the lockdown period, and we are thrilled to have quality merchandise for our customers to purchase. 
We are in need of passionate volunteers. If you have ever considered volunteering in one of our lovely shops, please don't hesitate to reach out. We would really appreciate your commitment to the cause. The more the merrier with a few of our shops still very short of volunteers. You can pop into one of the shops or contact Sue Campin directly for an application: [email protected] or by calling 09 376 7574.
Share this Mercy Story

Do you have a Mercy story you would like to share with readers of Mercy Matters?
If you enjoyed reading this, then please explore our other articles below: