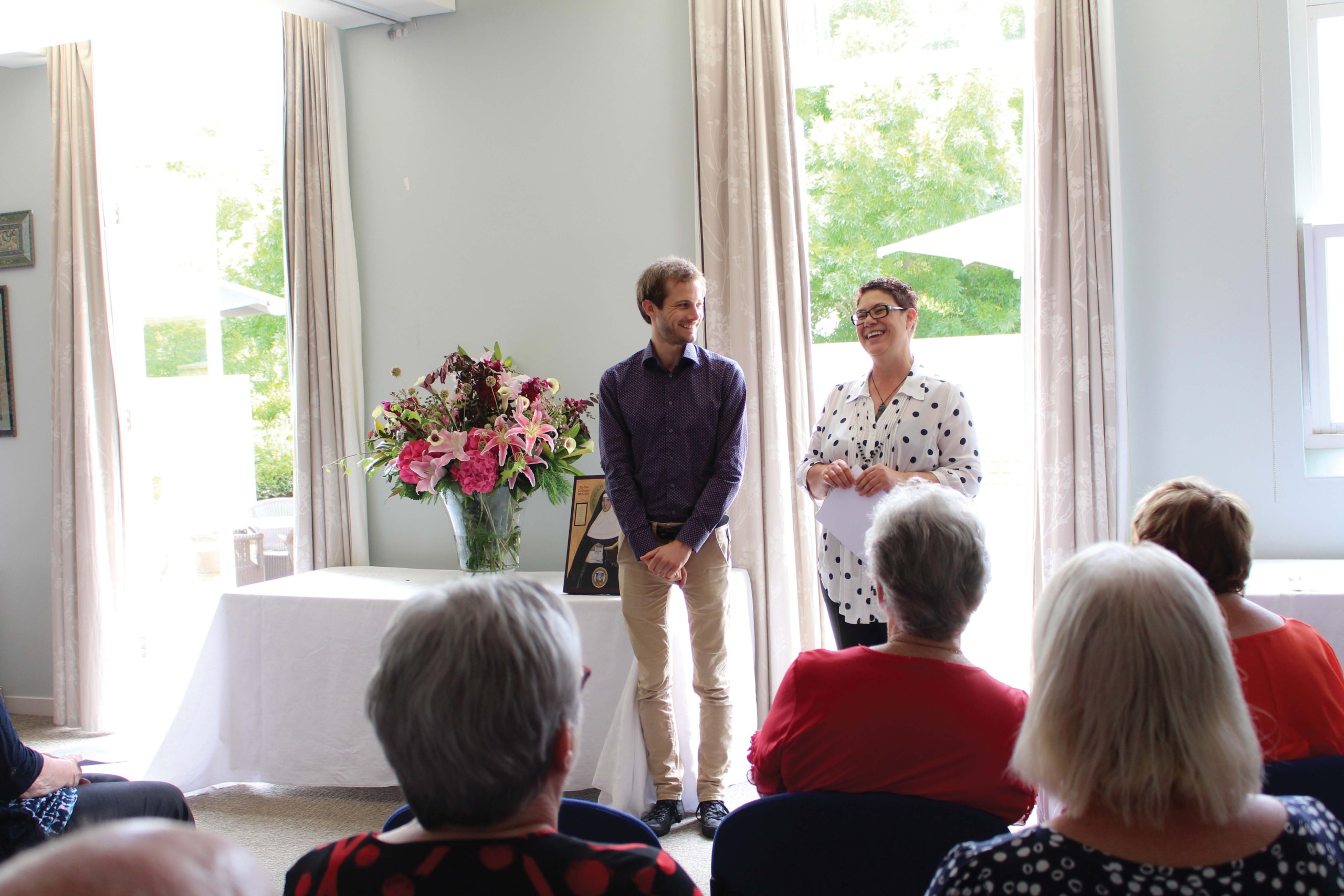 In December last year, Te Korowai Atawhai Mercy Hospice suddenly lost one of its most dear and devoted family members, Teina Stewart. Today we share memories of our beloved coworker and how she positively impacted the lives of those she served and the cause she loved for over 27 years.
Here's a small selection of comments, pictures, and poems from those she worked with. There are far more we would have liked to include, but unfortunately space does not allow. We hope you observe a sense of the legacy and lasting impact Teina had on so many.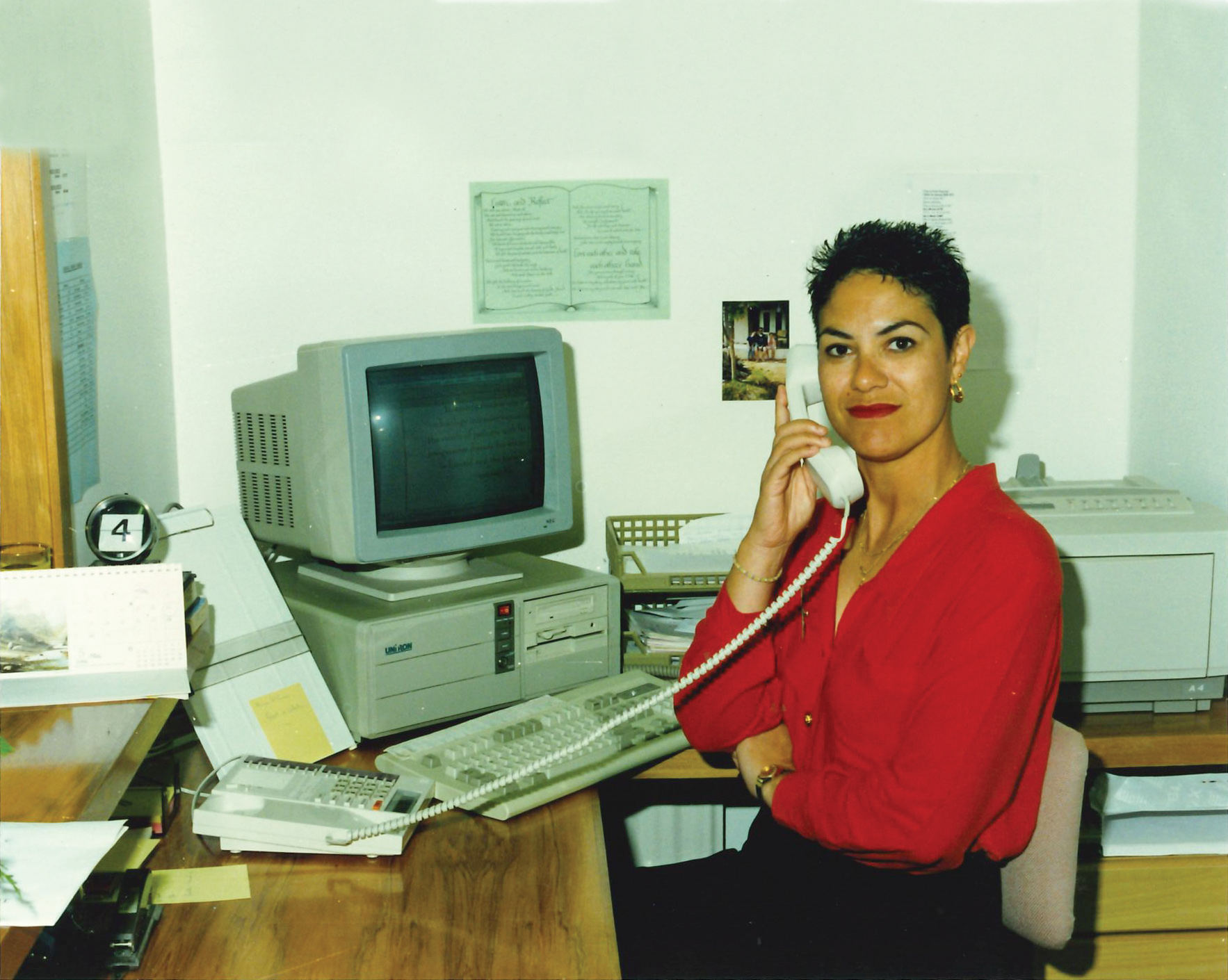 Teina Stewart, Mercy Hospice, 1994.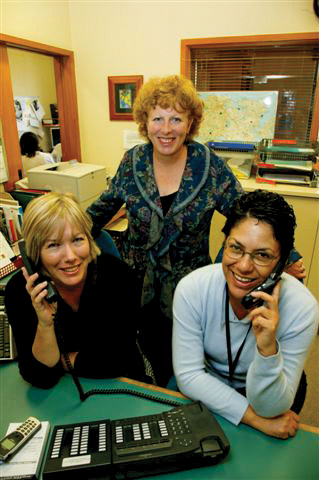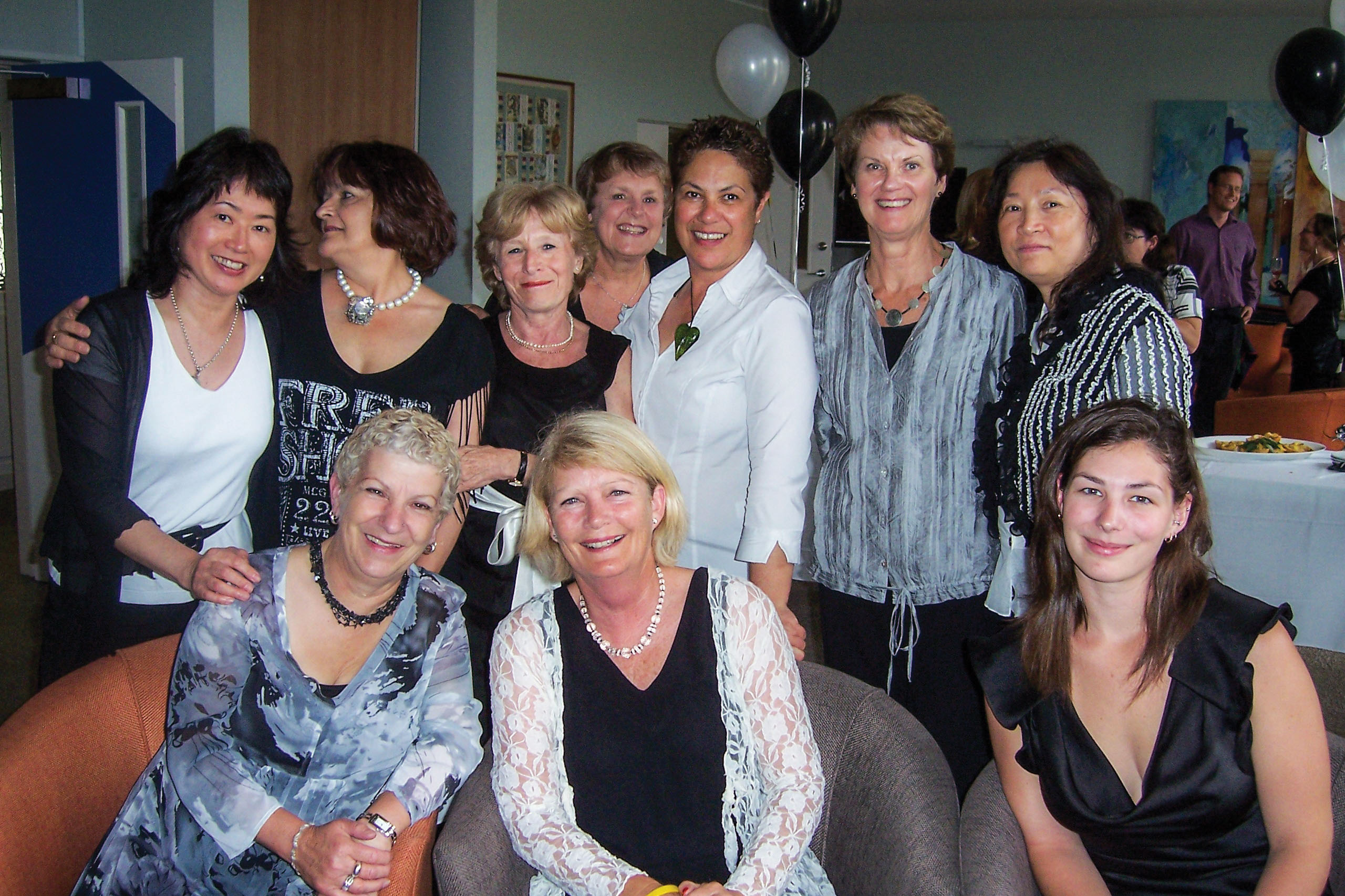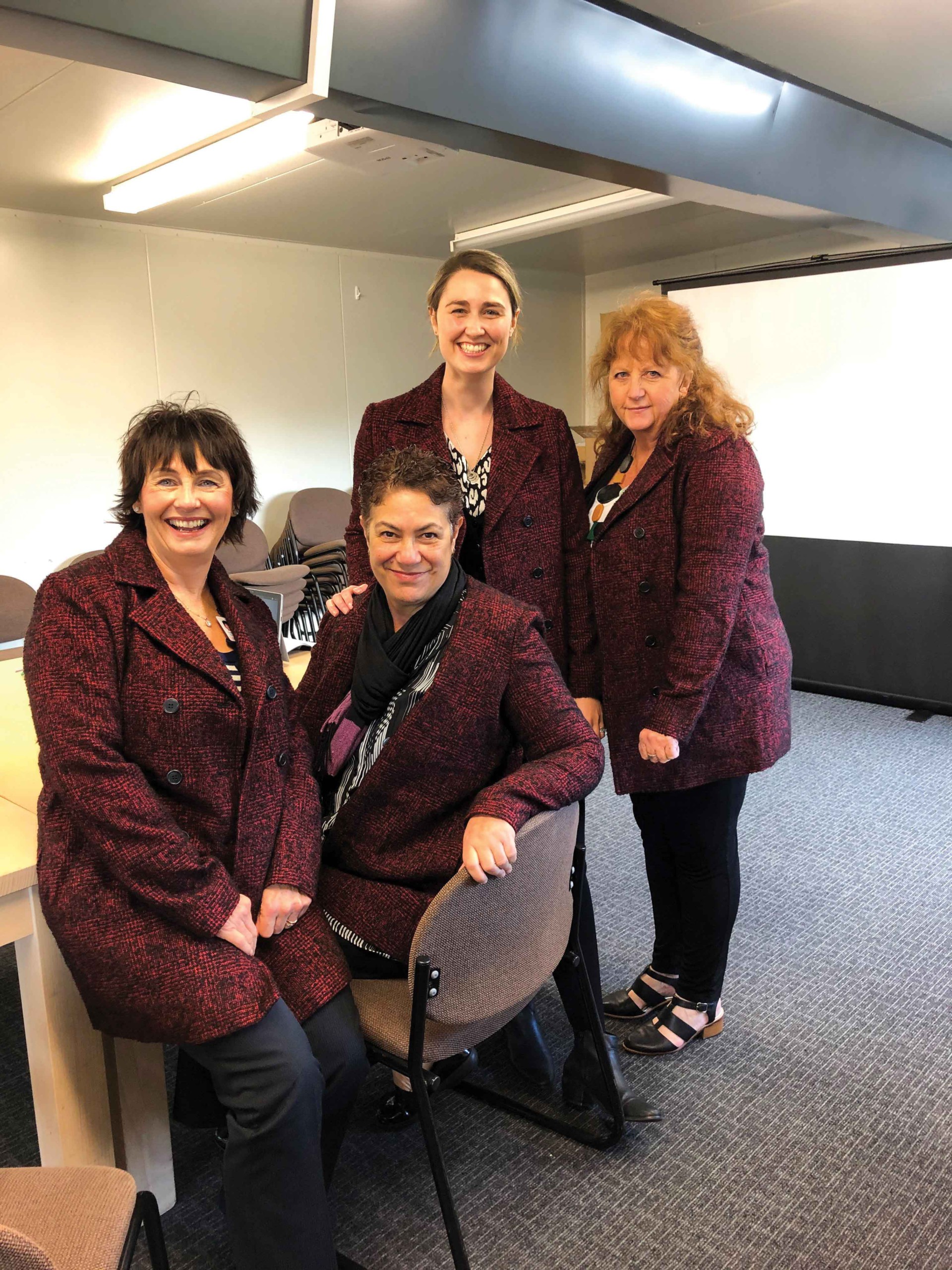 Teina was a wonderful support person during my years at Mercy Hospice. I admired her intelligence, fortitude, and above all her kindness. She encouraged me to be a better me. Teina took time out of her busy day, and we would go for walks at lunchtime, talking about all sorts, which I will remember fondly. I am missing her smile, hugs, and her beautiful singing voice at the waiata sessions. I look out the window to the paths and butterfly house that she had a hand in and think of her.
Sandi Cowie
Clinical Administrator
Teina – a hole now exists at Mercy Hospice without your beautiful warmth, gorgeous smile and caring nature. Although I only had the privilege of working with you this past year, I understood very quickly that you walked the talk and Mercy Hospice was a special place because of your presence. In fact, one of the reasons I took the role was I saw a passion in your eyes for Mercy that I had not seen in other interviews during my career. I knew it had to be a special place if a special person like you loved it. We will so miss you, and your memory will live on forever at Mercy.
Much love and light to you and your beautiful whānau.
Anna Baird
Head of Communications, Fundraising and Retail
There's a garden
filled with memories that blossom ever bright,
A place of sweet rememberings and lovely flowers of light,
A place that offers comfort when the ones we love depart,
A place of gentle promise called the garden of the heart.
Teina can only be physically gone but never the life lived, and the memories shared.
We have faith and we are strong.
May her soul rest in peace.
Denzil
Mercy Hospice Volunteer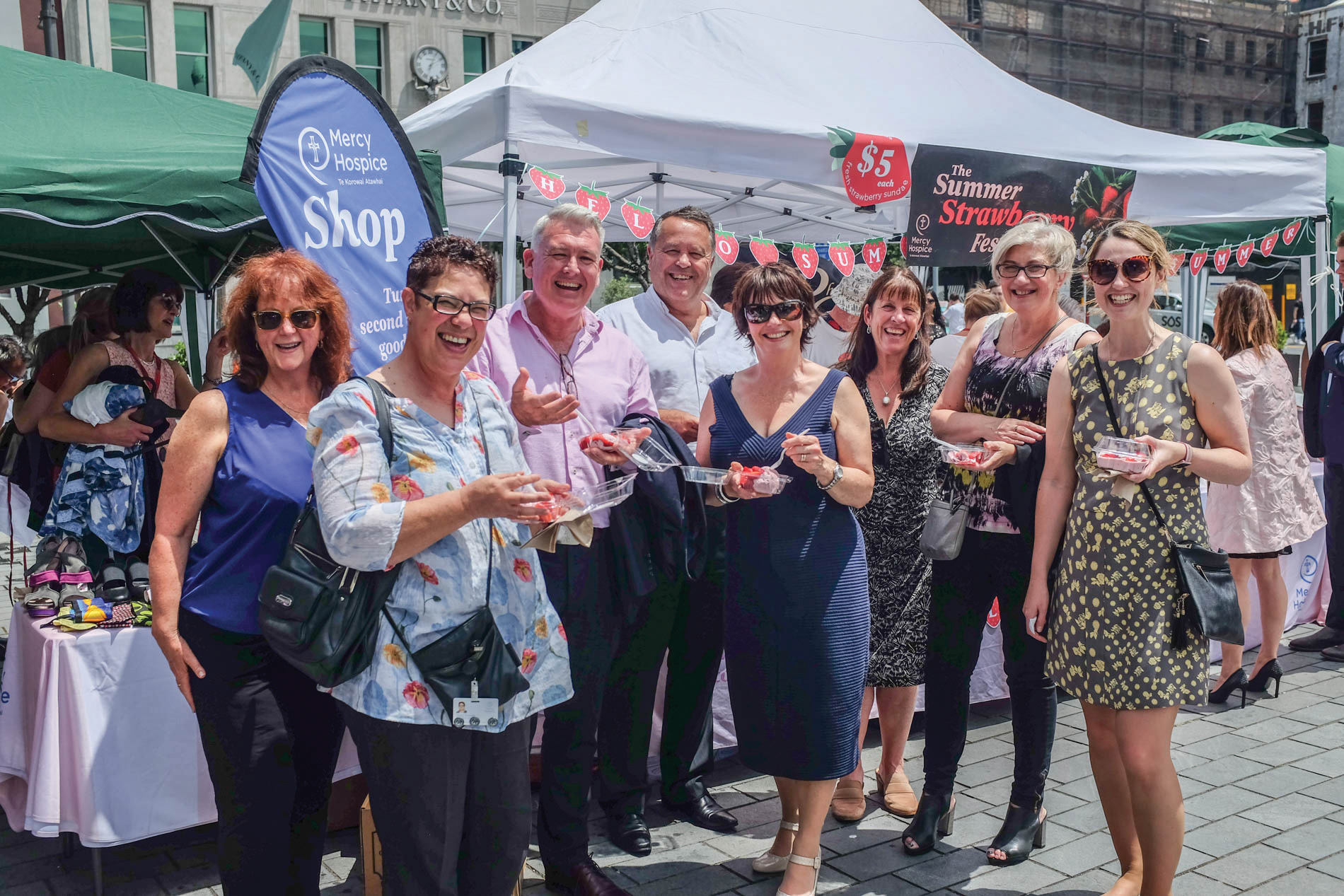 I've had the absolute pleasure of working with Teina for the past eleven and a half years. When I think of Teina I still see her infectious smile, her warm eyes and kind words of encouragement and support. Not having her by my side is tough but I know she is still here guiding me, ever the diplomat with her great sense of humour. Teina brought a type of energy where you can be yourself. She embodied Mercy and I thank her for everything she did for me and the staff over the years from organising the building move, the weekend Marae trips, meals out which always ended up with us dancing and the endless Matariki and Te Waka Atawhai celebrations. No one will ever lead a Mercy Waiata like Teina, especially when she started off too high and we struggled to hit the high notes. Rest easy my friend.
Cheryl Kenwright
Head of People and Culture
I read a quote that so reminds me of Teina: "Kindness begins where necessity ends" It's hard to figure out where necessity ended with Teina, she was all kindness. There was no "me" in Teina. She was all about other people and luckily for us, she was all about Mercy.
Every holiday, come what may, Teina was here, with no thought to her own needs. Every night before she left, it didn't matter what the time was, Teina would be found walking around the hospice, checking all was OK. And if you had a question about ANYTHING to do with Mercy, be it the provenance of a particular tea set from the Sisters or why we preferred one contractor over another, Teina knew the answer.
There was no conversation too long or too small for Teina. I recall it always taking her at least 10 minutes to walk from her office to mine, normally a 30-second walk, because she would stop to connect with people. She was the epitome of a comfortable cup of tea.
Teina was so very much more than her illness. Even after her diagnosis, it was never about Teina. She was concerned about how to give Mercy her best, even when she was only able to work from the couch. I have learned so much from Teina, how to be patient, how to be more kind, how to embrace the softer side of life. I think Teina's legacy will live on for a very long time, and rightly so.
Caroline White
Chief Financial Officer
Share this Mercy Story

Do you have a Mercy story you would like to share with readers of Mercy Matters?
If you enjoyed reading this, then please explore our other articles below: