You

r purchases are

 

turn

ing

 

 




second-hand goods into first class care
When you shop with Mercy Hospice, you really do make a difference. In fact, purchases from any of our nine second-hand shops enable the continual provision of free care for over 300 Aucklanders with life-limiting illnesses and essential support for their whānau.
Let's grow sustainable shopping in Auckland!
Are you (or do you have a friend who's) seriously into opshopping, passionate about sustainable shopping and taking care of our planet and local community? Follow us on @Mercyhospiceshopnz for daily updates on new stocked items, heaps of interesting content about sustainable shopping.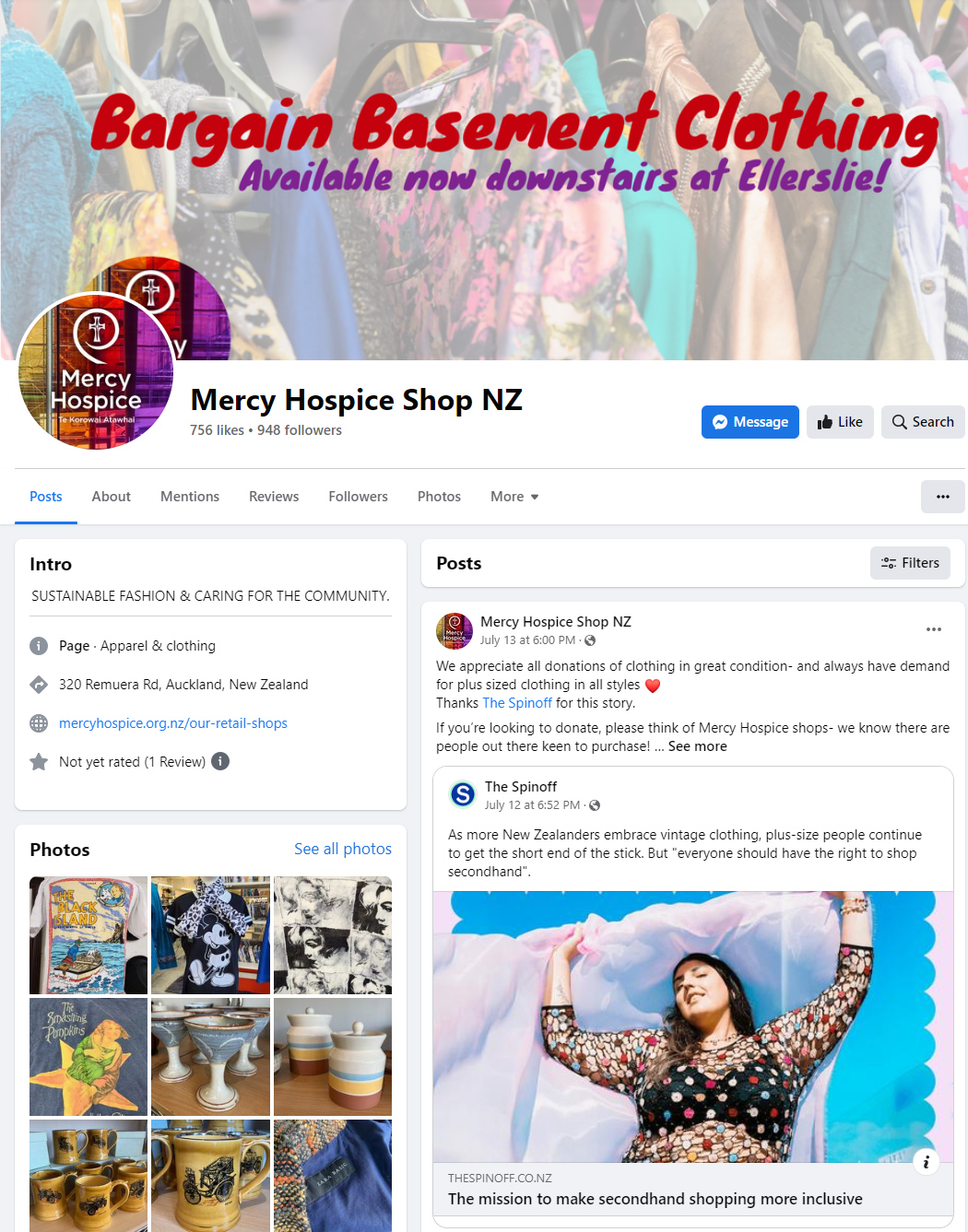 Without your generosity and continual donations, our shops simply couldn't run. That's why all shops accept donations Monday – Saturday. If you wish to drop items off on Sundays, please bring them to either our Remuera or Mt Roskill shops.