Make a difference to your community
Mercy Hospice volunteers donate over 61,000 hours a year, making it possible to continue our service and give back to the local community.
Thanks to their energy and commitment, patients and families are enjoying support and connection that would otherwise not be possible.
Volunteers come from all ages, backgrounds, cultures and experience, but they all have one thing in common: the knowledge that what they do makes a profound difference to patients and their families.
As a volunteer, you'll enjoy heaps of benefits. Volunteering is a great way to meet like-minded people, have new experiences or put current or previous skills to use.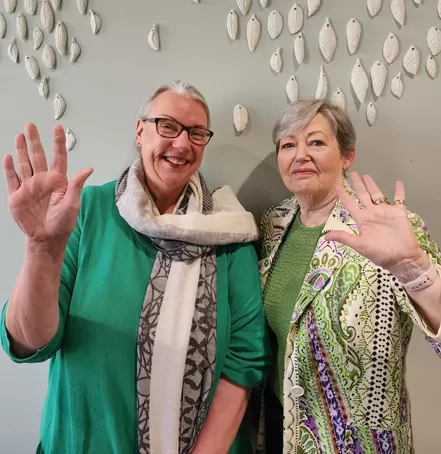 Current Volunteer Activities include:
· Retail Shop shifts
· Hospice grounds (e.g. gardening)
· Patient transport (to appointments and our Manaaki programme)
· Patient service (tea and drinks trolley, in-house functions)
· Patient companionship
· Lifestory writers
· Fundraising
Welcome to the volunteer newsletter 'Volunteer Voices'. It will give you all the up to date information we have in regards to volunteering at Mercy!
To become a volunteer:
Contact our Volunteer Coordinators at Mercy Hospice: 09 376 7574, [email protected] or fill out the form below.
The Volunteer Coordinator will respond to you either by telephone or email.
You will complete an application form, a police vetting form, and your references will be checked.
If both you and the Hospice are happy to proceed, you will be advised of the upcoming volunteer orientation sessions.