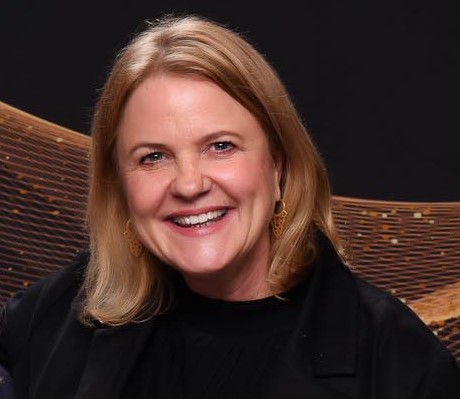 "I am passionate about healthcare and about collaborating with others and am excited to work alongside the team at Mercy Hospice"
Emma Maddren
MEDIA RELEASE
25 September 2023
Mercy Hospice welcomes Emma Maddren as new CEO
Mercy Hospice is delighted to announce the appointment of Emma Maddren as its new Chief Executive Officer. Emma joins Mercy Hospice with a wealth of experience across the local healthcare system, with a commitment to enhancing patient care.
"At Mercy Hospice, we take pride in providing specialist community palliative care and hospice services for individuals and families facing life-limiting illnesses. Emma's dedication and expertise in patient-centred care make her the perfect fit for our organisation," says Dr Arthur Morris, Chair of Mercy Hospice.
Emma has 30 years' experience in the health sector, uniting both business and clinical experience to transform private and public healthcare services.
Emma comes to Mercy Hospice from Te Whatu Ora, Te Toka Tumai Auckland (formerly Auckland District Health Board (ADHB)), where she served as the interim Director of Starship Medical and Community. Prior to that, she held the position of General Manager of Starship ADHB from 2013 to 2021.
"I am passionate about healthcare and about collaborating with others and am excited to work alongside the team at Mercy Hospice to apply my expertise and address the challenges facing the sector," says Emma.
"Emma's track record of leadership and commitment to the New Zealand healthcare community aligns with our mission to care for palliative care patients and their whānau, through clinical expertise and quality service," says Dr Morris.
"We are looking forward to introducing Emma to our staff, volunteers, and community members," says Dr Morris.
Mercy Hospice plans to warmly welcome Emma to Te Korowai Atawhai Mercy Hospice in late November.